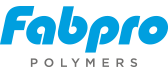 Business Development Director
---
Requirements: BA in Business or BS in Engineering (Chemical, Industrial, Polymer, Composites) or equivalent industry experience along with seven (7) years of experience in the specification and/or development of fiber reinforcement and/or chemical admixtures for cementitious applications preferred. Candidate must be self-motivated with experience in market development and/or new product development leading to commercial applications. Ability to function in a team and communicate within all levels in the company is a requirement.
Description of Job Duties: Position will seek out and develop new markets and opportunities for the use of the company's synthetic fiber reinforcement products and understand opportunities and performance requirements for new products in both existing or new applications, and work with the Fabpro development and operations teams to commercialize.
Location: The position will spend significant time in the Kingman, KS plant (30 minutes outside of Wichita).
About the Company: Great Lakes Polymer Technologies is a leader in manufacturing and distribution of synthetic fibers for concrete reinforcement and crack prevention for the construction industry; high-quality yarn, twine and synthetic fibers for industrial applications; and polypropylene baler twine, net wrap, sisal twine, silage film, silage bags, and bunker covers for the agricultural industry. The company has four manufacturing plants throughout the Midwest / West, along with an international sales force.
Position requires successful completion of pre-employment drug testing and background check.
Error: Contact form not found.
---