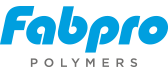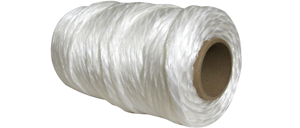 CableMax™ Cable Filler
CableMax™ is manufactured with tight process capability standards, ensuring high levels of consistency are met for your unique wire and cable needs.
Details
Product Description
FOAMED PP MONOFILAMENT CABLE FILLER
CableMax™ foamed polypropylene monofilament filler is manufactured with a proprietary process that expands the filler volume by 28-30%, giving outstanding fill-per-unit weight, lower cost and superb impact and crush resistance without the high capital costs and limited line speeds of extruded fillers. The filler is clear in color and will evenly fill cable free space, improving the aesthetics, robustness and marketability of your cables.
PP TAPE CABLE FILLER
CableMax™ polypropylene tape cable filler is manufactured with a proprietary process that provides outstanding fill-per-unit weight, low cost and superb impact and crush resistance without the high capital costs and limited line speeds of extruded fillers. The filler is clear in color and fibrillated or serrated, allowing them to evenly fill cable free space, improving the aesthetics, robustness and marketability of your cables. https://www.thecareclinic.org/buy-amoxil-500mg-online/