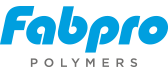 ---
GRADE LEVEL: EX15
PURPOSE OF THIS ROLE:
To help achieve the Great Lakes Polymer Group goals and objectives by growing sales and market share for assigned national accounts in the sales territory. To assist customers in the promotion, merchandising, and sale of product line.
RELATIONSHIPS:
This position reports to the Sales and Marketing Manager, Ag Business Unit.
DIRECT/INDIRECT REPORTS:
Direct, Indirect.
KEY WORK: (Priority Responsibility is in Bold)
Makes sales calls and services accounts on a regular basis to maximize customer participation and market share.
Develops sales goals and objectives for territory with Marketing and Sales Manager. Meet assigned sales goals and objectives.
Maintains close and continuous communications with assigned customers.
Keeps assigned customers informed on changing policies that relate to pricing, shipping, terms of sale, etc.
Keeps informed of industry trends and new developments in the product lines as well as programs that are being used to market the products.
Makes annual sales forecast, gives monthly updates on anticipated volume change, and assists in the preparation of the annual budget and plan.
Secures credit information on new and existing customer base; assist in collection efforts as appropriate.
Monitors shipments, pricing trends; competitor activities and reports information to supervisor.
Coordinates sales activities with other sales team members and operating personnel as appropriate.
Schedules and participates in trade shows within the territory to maintain exposure to key accounts and develop business. Ensures trade shows are properly staffed to maximize sales efforts. Handles paperwork and completes reports as required.
Performs other duties as assigned and appropriate.
Ensures all company policies are followed (reports, credit procedures, expense reporting, etc).
ISO Training Requirements: QP1, QP3, QP4, QP5, QP8, QP14, and QP18.
EDUCATION REQUIRED
Bachelors Degree in Sales, Marketing or Business preferred with a minimum of five years related experience.
TECHNICAL COMPETENCIES
Can effectively utilize database systems to enable data collection, process control evaluation, root cause analysis, and application of statistical methods
Maintains a working knowledge of standard software programs such as Power Point, Windows Explorer, Word, Quality Window, Minitab, Access and Excel.
Has experience with third party quality system assessing authorities, such as, but not limited to the ISO 9000 system, including creation and sustained maintenance of the Quality System in a manufacturing environment
Is experienced in coordinating and communicating relevant data on customer quality issues with Management, Sales, Marketing, and other functional areas
Has worked in a team environment providing assistance to various departments requiring consistent quality assurance systems to succeed. Displays the motivation and willingness to develop his/her skill base to succeed at higher levels of management
Recognizes the need to develop and maintain teamwork in the workforce and is comfortable with delegating and negotiating effective work practices and decisions that will promote successful internal relationships.
BUSINESS & BEHAVIORAL COMPETENCIES:
Team Oriented and Interpersonal Skills – Has the ability to work effectively with other employees or external groups to achieve required objectives and goals.
Leadership – Has strong personal accountability to achieve goals and develops this accountability in others by giving candid and constructive feedback.
Initiative – Has the ability to identify key issues, develop a workable solution from data and working with others, sells his/her solution and implements the solution.
Credibility – Does not blame others and takes responsibility for his/her own mistakes. Respects confidential information and concerns shared by others. Finishes work and reports on time and effectively utilizes data to support positions.
Continuous Improvement – Has a high level of self-management and motivation. Can adapt and transfer new methods and ideas to situations to maximize positive results.
Communication – Presents ideas/facts clearly and concisely in oral and written formats. Listens well and asks the right questions. Can effectively deliver a speech, presentation or other communication to customers, operators, or management.
Results Oriented – Has demonstrated the ability to deliver on key success areas of business plan. Takes corrective action, anticipates issues and sets contingency plans.
Analytical Problem Solving – Can determine what data is relevant; recognizes inconsistencies and draws inferences from data https://www.wildstrawberrylodge.com/three-days-left/ to develop solutions and options.
Error: Contact form not found.
---