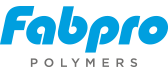 A history of innovation.
Founded out of Kingman, KS in 1975, Fabpro Polymers started its ascent to excellence pioneering wire replacement twine for the agricultural industry, established us as the U.S. market leader of polymer twine. Continuing to grow organically and invest in strategic assets, we expanded our capabilities to become the world leader in concrete reinforcing fiber production and other industrial products.
With an honored tradition of quality and driving innovation, we now operate as a part of Master Builders Solutions. The Fabpro Polymers of today leans on four decades of experience in polymer solutions, continuing our commitment to reinforcement, innovation and partnerships.
Maintaining partnerships.
We are proud to be members of the following associations:
ACI - American Concrete Institute
FRCA - Fiber Reinforced Concrete Association
NPCA - National Precast Concrete Association
NRMCA - National Ready Mixed Concrete Association
Get in touch
Our Sales Support is ready to answer your questions and meet your needs.
Call us today at 800-821-4391.
Contact Us