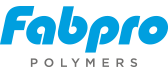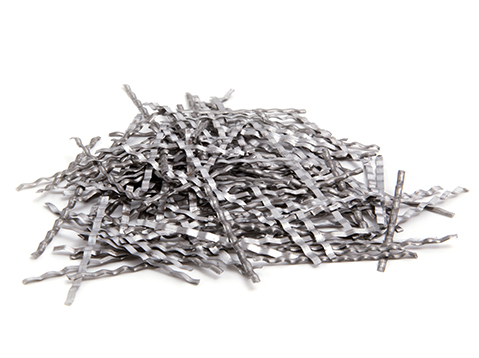 OMEGA™ V Steel
Great choice for temperature-shrinkage reinforcement when steel fiber reinforcement is preferred
Details
Product Description
FABPRO POLYMERS' OMEGA™ V Steel Reinforcing Fiber is a low carbon, cut sheet, steel fiber. This industry proven fiber provides a reinforcement system that addresses restrained shrinkage in concrete slabs and pavings. The OMEGA™ V Steel Fibers are uniformly distributed throughout the concrete to assure the owner, contractor and engineer excellent crack control.
OMEGA™ V Steel Reinforcing Fiber can significantly enhance direct tensile strength and eliminate WWM and rebar in residential, commercial and industrial applications. OMEGA™ V Fiber meets the requirements of ATSM A820/A820M, Type V "Standard Specification for Steel Fibers for Fiber-Reinforced Concrete" and is also approved for use in composite metal deck systems by the Steel Deck Institute.


Features / Properties
Melting Point
2760˚F (1516˚C)
Ignition Point
1500°F (816°C)
Tensile Strength
140 - 180 ksi
Fiber Count
2,000 fibers per lb
---
ENGINEERING SPECIFICATIONS
OMEGA™ V Fibers are for the control of cracking due to drying shrinkage, thermal expansion and contraction, and increased impact, abrasion and shatter resistance. OMEGA™ V Fibers from FABPRO POLYMERS comply with applicable building codes and ASTM C1116/C1116M Section 4.1.3, Type I, and are approved for use in composite metal deck systems by the Steel Deck Institute.
OMEGA™ V should be specified for use in concrete slabs:
To limit the width of any cracks that might occur between the joints
To provide superior crack control
To improve impact resistance
To enhance aggregate interlock at the joints
To control drying shrinkage cracking and temperature cracking
FABPRO's OMEGA™ V Fibers should not be used to replace structural, load-bearing reinforcement. OMEGA™ V Fibers should not be used as a means of reducing thickness of concrete sections below original design, nor to increase joint spacing past those dimensions suggested by PCA and ACI industry standard guidelines.
Guidelines for Use
DOSAGE
OMEGA™ V Fibers are typically added at a dosage rate of 25 lb/yd³ (14.8 kg/m³) to 55 lb/yd³ (32.6 kg/m³). Other dosages may be acceptable depending on the application, local specifications, and practices.
MIXING, PLACING, AND FINISHING
OMEGA™ V Fibers are packaged in pre-measured ready-for-use bags, designed to be loaded into the trucks before, during or after batching. Please follow proper mixing procedures as specified in ASTM C94/C94M. OMEGA™ V Fibers can be pumped and placed using conventional equipment. Hand screeds can be used, but vibratory and laser screeds are recommended to provide added compaction and bury surface fibers. Normal finishing equipment and techniques can be used when finishing. Troweling blades should be kept flat for as long as possible to insure a fiber-free surface. Standard practices detailed in ACI 544-3R for placing, finishing and curing fiber concrete should be followed when using OMEGA™ V Fibers.
PACKAGING
OMEGA™ V Fibers are available in 55 lb (25 kg) bags. The bags are palletized and stretch-wrapped to prevent damage from shipping and handling.