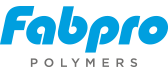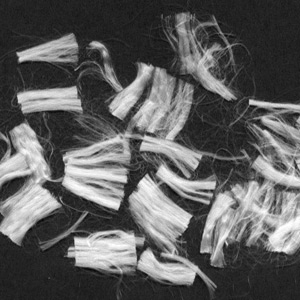 Specter™ Monofilament
Inhibits and controls the formation of early age cracks in concrete.
Details
Product Description
FABPRO POLYMERS' SPECTER™ Monofilament Fibers are specially designed to minimize early-age cracking in concrete. Millions of high tensile, high modulus filaments in every yard create an extremely dense, three-dimensional network in most cementitious applications. SPECTER™ Monofilament Fibers have the unique ability to reduce explosive spalling and damage in the event of a fire.
SPECTER™ Monofilament Fibers are manufactured from 100% virgin, homopolymer polypropylene resin and meet the requirements of ASTM C1116/C1116M "Standard Specification for Fiber-Reinforced Concrete", ASTM D7508/D7508M "Standard Specification for Polyolefin Chopped Strands for use in Concrete" and the requirements of ICC ES AC32 Sections 3.1.1 for plastic shrinkage reinforcement.

Features / Properties
Ignition Point
1094°F (590°C)
Alkali Resistance
Excellent
Tensile Strength
25,000 psi
Modulus of Elasticity
300 ksi (2.07 GPa)
Fiber Count
30 million per lb
---
ENGINEERING SPECIFICATIONS
SPECTER™ Monofilament Fibers, when used at an appropriate dosage, provide excellent plastic shrinkage and crack reduction for concrete in the plastic state. SPECTER™ Monofilament Fibers are rust proof, alkali resistant, and compliant with industry codes when used in concrete mixed in accordance with ASTM C94/C94M.
SPECTER™ Monofilament Fiber should be specified for use in concrete slabs, precast and shotcrete:
To help control bleed water
To reduce plastic shrinkage cracking
To increase abrasion resistance
To improve impact resistance
To reduce explosive spalling in case of a fire
FABPRO POLYMERS does not recommend this fiber for use in slabs as a substitute for primary/structural reinforcement.
Guidelines for Use
DOSAGE
The recommended dosage for the SPECTER™ Monofilament Fiber is 1.0 lb/yd3 (0.60 kg/m3).
MIXING
SPECTER™ Monofilament Fibers are packaged in pre-weighed, ready-to-use, degradable bags which are designed to be introduced at any time before or during mixing of concrete produced in accordance with procedures specified in ASTM C94/C94M. Standard practices detailed in ACI 302 for placing, finishing and curing concrete should be followed when using SPECTER™ Fibers.
PACKAGING
SPECTER™ Monofilament Fibers are packaged in pre-weighed degradable 0.50 lb (0.23 kg) to 1.5 lb (0.68 kg) bags that can be added directly to the mixing system.