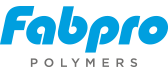 Commercial Products
Commercial and horticultural twines are engineered for heightened strength and resilience, ensuring every application is of unprecedented quality.
Commercial
Fabpro Polymers manufactures a complete line of spiral wrap monofilament and fibrillated slit film polypropylene products. As the market leader, we service your needs with the type of twine best suited for your individual requirements.
Cable Filler
Fabpro Polymers manufactures lightweight polypropylene cable filler in both slit film and spiral wrap monofilament construction.
Specialty Products & Development
We have a tremendous ability to manufacture polypropylene products specific to your business.
Technical
Every detail is analyzed and reviewed for accuracy, ensuring a quality product.
Packaging
Our packaging variations are numerious and extensive. There is a package that will best fit your business.
Sustainability
We believe in utilizing the resources that will ensure long-term value and sustainability.
Personalization
Allow Fabpro the opportunity to help manufacture your next dream down to the last details.