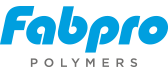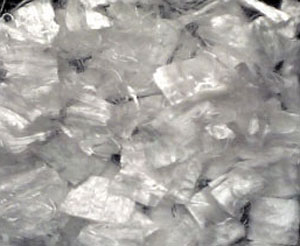 Specter™ HP
The finest diameter microfiber available, Specter HP is the best option for early age, plastic shrinkage crack prevention.
Details
Product Description
FABPRO POLYMERS' SPECTER™ HP Synthetic Micro Fiber is a "Best In Class" new generation of polypropylene microfiber for concrete reinforcement. FABPRO'S unique technology combines ultra thin diameter with high strength, resulting in the highest level of plastic shrinkage crack prevention available. Over a hundred million high tensile and high modulus filaments per yard of SPECTER™ HP create an extremely dense, three-dimensional network in any cementitious application. SPECTER™ HP's superior ability to reduce early age cracking is accomplished at an engineered dosage rate of only 0.5 lb/yd3. Independent test results have consistently confirmed that 0.5 lb. of SPECTER™ HP consistently produces superior PSCR results as compared with any other monofilament fibers at a typical 1.0 lb/yd3 dosage rate – providing better performance at a significantly reduced in-place cost.
Specter™ HP Fibers are manufactured from 100% virgin homopolymer polypropylene resins, and meet the requirements of ASTM C1116/C1116M "Standard Specification for Fiber-Reinforced Concrete" and the requirements of ICC ES AC32 Sections 3.1.1 for plastic shrinkage reinforcement.

Features / Properties
Ignition Point
1094°F (590°C)
Acid & Alkali Resistance
Excellent
Tensile Strength
70 ksi (480 MPa)
Modulus of Elasticity
1,230 ksi
---
ENGINEERING SPECIFICATIONS
SPECTER™ HP Synthetic Micro Fibers are specifically engineered for reducing plastic shrinkage cracking in concrete and mortars. The fibers control cracking caused by plastic shrinkage, plastic settlement, thermal expansion and contraction in concrete. SPECTER™ HP fibers also contribute to reduced water migration, and to increased surface resistance to impacts, abrasion and shattering. The fiber manufacturer must document evidence of compliance with building codes in accordance with ICC-ES AC32, and ASTM C1116/C1116M, Section 4.1.3, Type III. SPECTER™ HP Synthetic Micro Fiber should be specified for use in concrete slabs, precast and shotcrete:
To help control bleed water
To reduce plastic shrinkage cracking
To increase abrasion resistance
To improve impact resistance
To decrease rebound
FABPRO POLYMERS does not recommend this fiber for use in slabs as a substitute for primary/structural reinforcement.
Guidelines for Use
DOSAGE
The recommended dosage for the SPECTER™ HP Synthetic Micro Fiber is 0.5 lb/yd3 (0.3 kg/m3).
MIXING
SPECTER™ HP Synthetic Micro Fibers are packaged in pre-weighed, ready-to-use, degradable bags which are designed to be introduced at any time before or during mixing of concrete. When using SPECTER™ HP Fibers, please follow standard mixing procedures as specified in ASTM C94/C94M. Standard practices detailed in ACI 302 for placing, finishing and curing concrete should be followed when using SPECTER™ HP Fibers.
PACKAGING
SPECTER™ HP Fibers are available in a variety of packaging options. The typical bag size is 0.5 lbs. Bags are packaged in ultra-durable boxes, palletized and stretch-wrapped with corner boards to prevent damage from shipping and handling.