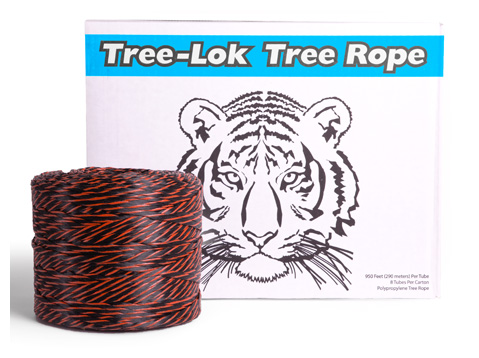 Tyger™ Tree Rope
Superior support, durability and strength. Look to Fabpro Polymers' Tyger™ Tree Rope for excellent support in the field.
Details
Product Description
Fabpro Polymers' Tyger™ TREE ROPE is constructed of untwisted parallel monofilaments bound together with a spiral wrap, producing a single-ply tree rope that is smooth, highly flexible and very strong. The design allows the tree rope to flatten against the branches, preventing damage to the bark and limbs.
Compared with the natural fiber tree rope, Tyger™ monofilament TREE ROPE is manufactured to be more economical on a cost-per-foot basis, will not rot or mildew, and is UV stabilized.