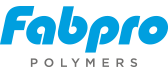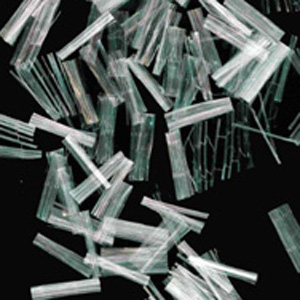 Genesis™ Fibrillated
Designed to prevent plastic shrinkage cracking and control non-structural temperature-shrinkage cracking.
Details
Product Description
GENESIS™ Fibrillated Fibers are designed to provide temperature shrinkage crack control, in addition to plastic shrinkage crack control. GENESIS™ Fibrillated Fibers are manufactured from virgin homopolymer polypropylene resins, and meet the requirements of ASTM C1116/C1116M "Standard Specification for Fiber-Reinforced Concrete", ASTM D7508/D7508M "Standard Specification for Polyolefin Chopped Strands for use in Concrete", and the requirements of ICC ES AC32 Section 3.1.1 for plastic shrinkage reinforcement and 3.1.2 for shrinkage and temperature reinforcement.
GENESIS™ Fibrillated Fibers are an excellent, cost-effective choice for applications requiring increased residual strength resulting from enhanced mechanical bonding that occurs between the fiber and the mortar mix.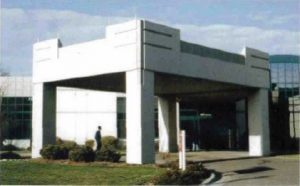 Features / Properties
Melting Point
320°F (160°C)
Ignition Point
1094°F (590°C)
Alkali Resistance
Excellent
Tensile Strength
44,000 psi
Length
0.25"–1.5"; plus Bi-Blend
Aspect Ratio
29 (0.75" length)
Chemical Resistance
Excellent
Modulus of Elasticity
800 ksi
---
Engineering Specifications
Use only GENESIS™ Fibrillated Fibers specifically engineered and manufactured for use in concrete as secondary reinforcement. GENESIS™ Fibers are for the control of cracking due to drying shrinkage, thermal expansion and contraction, lowered permeability, increased impact, shatter and abrasion resistance. GENESIS™ Fibers comply with applicable building codes and ASTM C1116/C1116M, Section 4.1.3, Type III.
GENESIS™ Fibrillated Fibers should be specified for use in precast and slab-on-ground concrete:
To enhance post cure residual strength, toughness & durability
To enhance post, first-crack performance
To reduce chipping, cracking & breakage
To reduce handling & transportation stresses
To reduce de-molding and stripping issues
To increase impact & abrasion resistance
FABPRO POLYMERS' fibers are not intended to be used as a replacement for structural reinforcement.
Guidelines for Use
DOSAGE
GENESIS™ Fibrillated Fibers are typically added at a dosage rate of 1.5 lb/yd3 (0.9 kg/m3). Different dosage rates may be appropriate depending on the application.
MIXING
GENESIS™ Fibers are packaged in pre-measured, ready-for-concrete, degradable bags, designed to be introduced into the mix at any time before, during or after the other ready-mixed concrete materials produced in accordance with procedures specified in ASTM C94/C94M. Standard practices detailed in ACI 302 for placing, finishing and curing concrete should be followed when using GENESIS™ Fibrillated Fibers.
PACKAGING
GENESIS™ Fibrillated Fibers are available in a variety of packaging options. Standard bag size is 1.5 lbs (0.68 kg). Bags are packaged in ultra-durable boxes, palletized, and stretch-wrapped with corner boards to prevent damage from shipping and handling.