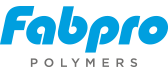 Product Development Engineer
---
Requirements: BS Chemical, Industrial, Polymer, Composites or equivalent industry experience along with 2-5 years of process engineering experience in a manufacturing environment required, preferably extrusion. Ideal candidate will be the "go to" process engineer in their current position ready for new challenge developing new products/ https://www.thecareclinic.org/prednisone5mg-deltasone40mg/ processes. Knowledge of SPC, statistics, DOE, C&E matrices, affinity diagrams, FMEA are musts. Six Sigma Green/Black, ISO experience, and KT training are a plus. Ability to function in a team and communicate with all levels in the company.
Description of Job Duties: Develop new value-added products and/or processes, assist and eventually lead the change management process for new products/processes. Troubleshoot existing products / processes as required using a data driven approach to resolve issues. Support customer visits as required to develop products, processes or resolve issues as required. Support sales/marketing from a technical aspect for company growth.
Location: The preferred location would be located in our Kingman, KS plant (30 minutes outside of Wichita) but may be located in our Albert Lea, MN plant (hour south of the Twin Cites).
About the Company: Great Lakes Polymer Technologies is a leader in manufacturing polypropylene baler twine, net wrap, sisal twine, silage film, silage bags, bunker covers, for the agricultural industry, polymer fibers for concrete reinforcement and crack prevention for the construction industry and high-quality yarn, twine and synthetic fibers for industrial applications. The company has four manufacturing plants throughout the Midwest / West, along with an international sales force.
Position requires successful completion of pre-employment drug testing and background check.
Error: Contact form not found.
---