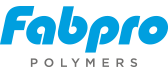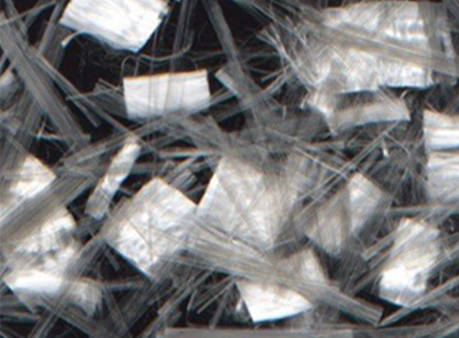 Fusion™ Macro Fiber Blend
Delivers outstanding early age crack prevention and post cure crack control.
Details
Product Description
FABPRO POLYMERS' FUSION™ Synthetic Macro Fiber Blend is specifically engineered to replace steel fibers, WWF and conventional reinforcing bars when used as secondary reinforcement in applications such as slabs-on-ground, composite steel floor decks and thin wall precast applications.
FUSION™ is a blend of FABPRO'S two "Best-In-Class", next-generation performance fibers — PERFORMAX™ and SPECTER™ HP — creating a synergy of reinforcement unequaled in our industry. FABPRO has captured plastic shrinkage and settlement reinforcement, secondary reinforcement, and post first-crack reinforcement – all in a single bag.
PERFORMAX™ is an excellent stand-alone macro fiber, possessing superior mechanical bonding properties, and compares favorably against other macro fibers when measured by ASTM C1399/C1399M. Merging with SPECTER™ HP's ultra-thin cross section, and engineered to provide the best plastic shrinkage crack reduction and highest monofilament polypropylene fiber count on the market, the unrivaled result is FUSION™.
FUSION™ Fibers are manufactured from 100% polyolefin resins and meet the requirements of ASTM C1116/C1116M "Standard Specification for Fiber-Reinforced Concrete", ASTM D7508/D7508M "Standard Specification for Polyolefin Chopped Strands for use in Concrete" and the requirements of ICC ES AC32 Sections 3.1.1 for plastic shrinkage reinforcement and 3.1.2 for shrinkage and temperature reinforcement.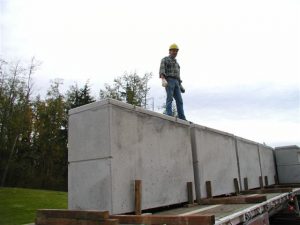 Features / Properties
Melting Point
320ºF (160ºC)
Ignition Point
1094ºF (590ºC)
Alkali Resistance
Excellent
Chemical Resistance
Excellent
Tensile Strength: PERFORMAX™
65,000 psi
Tensile Strength: SPECTER™ HP
70,000 psi
Fiber Length: PERFORMAX™
1.5" (38 mm)
Fiber Length: SPECTER™ HP
0.75" (19 mm)
Aspect Ratio: PERFORMAX™
59
Aspect Ratio: SPECTER™ HP
1595
---
ENGINEERING SPECIFICATIONS
FUSION™ Synthetic Macro Fiber Blend, when used at an appropriate dosage, is an option for the replacement of WWF and rebar as a safe and easy-to-use reinforcing system that is rust proof, alkali resistant, and compliant with industry codes when used in concrete mixed in accordance with ASTM C94/C94M. FUSION™ Fiber also meets ASTM C1399/C1399M ARS target values.
FUSION™ Synthetic Macro Fiber Blend should be specified for use in precast concrete, slabs-on-ground, and composite metal decks:
To enhance post-cure residual strength, toughness and durability
To enhance post-first crack performance
To replace rebar and welded wire for secondary reinforcement
To reduce handling and transportation stresses
To reduce plastic shrinkage cracking
To increase impact and abrasion resistance
FABPRO POLYMERS does not recommend this fiber for use in precast or slab-on-ground applications as a substitute for primary/structural reinforcement.
Guidelines for Use
DOSAGE
The recommended dosage for FUSION™ Fibers is 4.5 lb/yd3 (2.7 kg/m3). This 4.5 lb/yd3 (2.7 kg/m3) dosage rate is approved for use in composite metal deck applications by the Steel Deck Institute under specification SDI C1.0 "Standard for Composite Steel Floor Deck". Different dosage rates may be appropriate depending on the application.
MIXING
FUSION™ Fibers are packaged in pre-weighed, ready-to-use, degradable bags which are designed to be introduced at any time before or during mixing of concrete produced in accordance with procedures specified in ASTM C94/C94M.
PACKAGING
FUSION™ Fibers are available in a variety of packaging options. Standard bag size is 4.5 lb (2.0 kg). Bags are packaged in ultra-durable boxes with corner boards, palletized, and stretch-wrapped to prevent damage from shipping and handling.