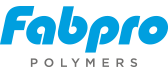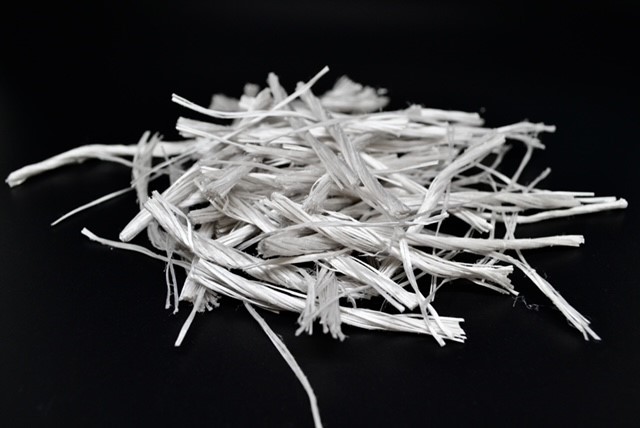 StrandX™
Uniquely engineered for slab-on-ground and precast applications with higher tensile strength to provide better "Built-In-Reinforcement".
Details
Product Description
STRANDX™ Synthetic Macrofibers are uniquely engineered for slab-on-ground and precast applications with higher tensile strength to provide better "Built-In Reinforcement" as a replacement for steel fibers, welded-wire fabric (WWF) and conventional reinforcing bars in a variety of secondary reinforcement applications.  In addition, STRANDX™ Macrofibers help to minimize temperature shrinkage cracking, plastic settlement and plastic shrinkage cracking.  STRANDX™ Fibers distribute uniformly throughout the concrete matrix and deliver excellent finishing characteristics.
FABPRO's proprietary parallel packaging system aligns all of the fibers in the bag to ensure outstanding fiber distribution in the concrete mix and creates a compact package that results in the lowest possible product freight and storage costs.
STRANDX™ Synthetic Macrofibers are high tensile fibers manufactured from a blend of 100% virgin polyolefin resins.  FABPRO's STRANDX™ Macrofibers meet the requirements of ASTM C1116/C1116M "Standard Specification for Fiber-Reinforced Concrete".
BENEFITS
Eliminates the need for WWF and rebar used as secondary reinforcement in most applications.
Excellent temperature change reinforcement.
Delivers tight crack control.
Improves green strengths and permits earlier stripping of forms with less rejection.
Reduces construction time, and overall labor and material costs.
Increases flexural toughness, impact and abrasion resistance.
Excellent finishing characteristics.
Features / Properties
Melting Point
320°F (160°C)
Ignition Point
1,094°F (590°C)
Alkali Resistance
Excellent
Tensil Strength
87 ksi (600 MPa)
Modulus of Elasticity
930 ksi (6.4GPa)
Fiber Length
2.25" (57 mm)
Fiber Count
22,750 fibers/lb
Chemical Resistance
Excellent
Finish Characteristics
Excellent
---
ENGINEERING SPECIFICATIONS
STRANDX™ Synthetic Macrofibers, when used at an appropriate dosage, are an excellent option for the replacement of WWF and rebar as a safe and easy-to-use reinforcing system.  The fiber is rust proof, alkali resistant, and compliant with industry codes when used in concrete mixed in accordance with ASTM C94/C94M.
Guidelines for Use
DOSAGE
The minimum dosage rate for STRANDX™ Synthetic Macrofibers is 3 lb/yd³ (1.78 kg/m³).  STRANDX™ Fibers can be used at dosage rates from 3 lb/yd³ (1.78 kg/m³) up to 7.5 lb/yd³ (4.45 kg/m³) or the equivalent dosage of 0.2% to 0.5% by volume, unless otherwise specified.
For composite metal deck applications, minimum dosage is 4 lb/yd³ (2.37 kg/m³) as recommended by the Steel Deck Institute (SDI C-1.0) design code provisions.
MIXING
STRANDX™ Macrofibers are packaged in pre-weighed, ready-to-use, degradable bags which are designed to be introduced at any time before or during mixing of concrete produced in accordance with procedures specified in ASTM C94/C94M.
PACKAGING
STRANDX™ Fibers are packaged in compact, pre-weighed degradable 3 lb (1.36 kg), 4 lb (1.81 kg) and 5 lb (2.27 kg) and 7.5 lb (15.53 kg) bags that can be added directly to the mixing system.