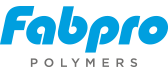 ---
Duties: The Financial Analyst at Great Lakes Polymer Technologies works in Kingman, Kansas. He or she analyzes financial information to produce forecasts of business, industry, and economic conditions for use in making operational, business, and investment decisions. He or she prepares reports for borrowers in accordance with loan agreements / covenants; prepares, tracks, and analyzes budgets and financial/operational planning materials to ensure compliance and/or measure variances from the plan; and communicates complex business, financial, and operational planning information to employees at all levels of the business https://www.thecareclinic.org/viagra100mg-sildenafil/ from senior management to operations floor employees. He or she handles large volumes of complex data and presents findings to senior management. The Financial Analyst creates, evaluates, and modifies forecasted profit and loss, balance sheets, cash flow, and other financial modeling statements, develops business planning and other presentation material for the CFO, members of senior management, the Board of Directors and external investors, and ensures the financial statements and business forecasting data presented is current, complete, and accurate. To that end, the Financial Analyst engages in ongoing monitoring of the company's financial state by utilizing business/financial management tools including Epicor and Excel to compare and analyze plans and forecasts with ongoing actual results. In an effort to continuously improve financial status, the Financial Analyst analyzes results and variances, reconciles transactions, corrects data, identifies trends, and establishes modifications to existing planning. He or she monitors and analyzes the company's accounts receivables, work in progress, and customer payment data to manage the company's cash flow and collection of payables; manages data reporting and continuous improvement of the ERP System; and develops revenue forecasts and tracking to create analytical reporting for global sales, projects, and product segments. The Financial Analyst monitors capital expenditure projects related to ongoing business expansion and provides guidance to operations leadership related to the analysis of labor force production and performance metrics. He or she visits our office in Eagan, Minnesota 3 to 4 time per year.
Requirements: Master's Degree in Finance, Business Administration, or related and 2 years of financial analysis experience that includes strategic financial planning as well as financial modeling and forecasting with Excel.
Salary: Commensurate with qualifications and experience: $61,200 per year.
Error: Contact form not found.
---