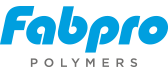 ---
Job Summary
To help achieve the Great Lakes Polymer Technologies LLC goals and objectives by growing sales and market shared in the sales territory.  To assist customers in the promotion, merchandising, and sale of product line.
Key Responsibilities
Make sales calls and services accounts on a regular basis to maximize customer participation and market share.
Develop sales goals and objectives for territory with Marketing and Sales Manager.
Meet assigned sales goals and objectives.
Maintain close and continuous communications with assigned customers.
Keep assigned customers informed on changing policies that relate to pricing, shipping, terms of sale, etc.
Keep informed of industry trends and new developments in the product lines as well as programs that are being used to market the products.
Make annual sales forecast, gives monthly updates on anticipated volume change, and assists in the preparation of the annual budget and plan.
Secure credit information on new and existing customer base; assist in collection efforts as appropriate.
Monitor shipments, pricing trends; competitor activities and reports information to supervisor.
Coordinate sales activities with other sales team members and operating personnel as appropriate.
Participate in trade shows within the territory to maintain exposure to key accounts and develop business. Ensures trade shows are properly staffed to maximize sales efforts. Handles paperwork and completes reports as required.
Perform other duties as assigned and appropriate.
Ensure all company policies are followed (reports, credit procedures, expense reporting, etc).
Skills and Qualifications
Bachelor's Degree in Sales, Marketing or Business preferred with a minimum of three years related experience.
Effectively utilize database systems to enable data collection, process control evaluation, root cause analysis, and application of statistical methods.
Maintain a working knowledge of standard software programs such as Power Point, Windows Explorer, Word, and Excel.
Experience in coordinating and communicating relevant data on customer quality issues with Management, Sales, Marketing, and other functional areas.
Able to work in a team environment providing assistance to various departments requiring consistent quality assurance systems to succeed.
Recognize the need to develop and maintain teamwork in the workforce and is comfortable with delegating and negotiating effective work practices and decisions that will promote successful internal relationships.
Highest level of honesty and integrity.
Self-motivated team player that can also work independently.
Excellent computer and communication skills.
Excellent organization, documentation, and prioritization skills.
Excellent written and verbal communication skills.
Able to work well with others in a fast-paced, multitasking environment.
Excellent attention to detail, ability to create as well as review documents, procedures and other pertinent data.
Able to adapt to quickly changing schedules.
Able to work well with interdepartmental teams as well as independently.
Able to work with minimal to moderate supervision.
Travel:
Business travel up to 50%.
Other Duties:
This job description is not designed to cover or contain a comprehensive listing of activities, duties or responsibilities that are required of the employee for this job. Duties, responsibilities and activities may change at any time with or without notice.
Work Environment:
This job operates in a professional office environment. Based on job description, the role will either use standard office equipment or equipment as specified on the plant floor to produce the products for the company.  Individuals with physical/mental disabilities are eligible for the position provided they can perform the essential functions of the job with or without a reasonable accommodation unless the accommodation would cause an undue hardship.  Please see supervisor on specific work hours required to support business operations.  For some roles, standard operations office hours: Monday to Friday from 8:00 am – 5:00 pm.
Mental Effort:
Each position requires a degree of concentration to perform essential function of the job.
Physical Demands:
While performing the duties of this job, the employee is occasionally required to stand; walk; sit; handle, or feel objects, manufacturing physical tools or controls; reach with hands and arms; climb stairs; balance; stoop, kneel; and talk or hear; and taste or smell.  Life up to 50 pounds.
---