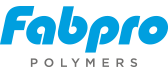 ---
PURPOSE OF THIS ROLE:
The Maintenance Technician is responsible for overseeing the daily maintenance activities for the facility which include, but are not limited to, equipment setup, solving programming issues, replacing controllers, etc.
RELATIONSHIPS:
This position reports to Kingman Maintenance Manager. This position will have hourly employees as subordinates. The Maintenance Supervisor – Kingman will also communicate and coordinate facility activities with all Maintenance personnel at the Kingman site.
DIRECT/INDIRECT REPORTS
Direct
KEY WORK:
The Maintenance Technician will:
Ensure that all monitoring equipment is working properly.
Solve programming issues as needed.
Replace or upgrade monitoring equipment as needed.
Observe production operations for problems,
Hold plant employees and contractors accountable for working safely.
Maintain all reliability records within ISO guidelines where applicable.
Provide assistance to the Maintenance Manager as needed to assure plant regulatory compliance.
Plan, perform, review, coordinate and effectively manage the plant and equipment maintenance functions to maximize service to manufacturing at the least possible cost.
Provide the Maintenance Manager with support as needed to establish budgets and control spending to meet these budgets.
Provide the Maintenance Manager with support as needed to develop and implement internal and external training plans to ensure that the Plant has the appropriate skills to maintain and improve equipment reliability.
Provide leadership and support for 5S and TPM initiatives as needed.
Interact with corporate peers to establish necessary procedures and common work practices
Assist with special projects as required
Responsible for understanding and following the applicable procedures outlined in QP1, QP2, QP5, QP6, QP11, QP16, QP17, QP18 and Maintenance Work Instructions.
EDUCATION REQUIRED
The preferred education is a B.S. or Technical Degree in Engineering or a related field.
The position requires a high school diploma or GED.
The position requires at least 3 years related experience.
TECHNICAL COMPETENCIES
Knowledge/experience utilizing applicable federal, state and local laws and regulations to ensure facility compliance.
Knowledge/experience with computer software systems such as Microsoft Office, Oracle financials, computerized maintenance management systems, AutoCAD, etc.
Knowledge/experience with preventive and predictive maintenance techniques.
Knowledge/experience with the use of product and facility related costs to develop cost reductions.
Knowledge/experience troubleshooting mechanical, electrical and control problems.
Knowledge/experience troubleshooting hydraulic and pneumatic system with the associated electrical/electronic systems.
BUSINESS & BEHAVIORAL COMPETENCIES:
Team Oriented and Interpersonal Skills – Has the ability to work effectively with other plant employees or external groups to achieve required objectives and goals.
Leadership – Has strong personal accountability to achieve goals and develops this accountability in others by giving candid and constructive feedback.
Initiative – Has the ability to identify key plant issues, develop a workable solution from data and working with others, sells his/her solution and implements the solution.
Credibility – Does not blame others and takes responsibility for his/her own mistakes. Respects confidential information and concerns shared by others. Finishes work and reports on time and effectively utilizes data to support positions.
Continuous Improvement – Has a high level of self-management and motivation to continuously improve the process, people, equipment, raw materials and self. Can adapt and transfer new methods and ideas to situations to maximize positive results.
Communication – Presents ideas/facts clearly and concisely in oral and written formats. Listens well and asks the right questions. Can effectively deliver a speech, presentation or other communication to customers, operators, or management.
Results Oriented – Has demonstrated the ability to deliver on key success areas of business plan. Takes corrective action, anticipates issues and sets contingency plans.
Analytical Problem Solving – Can determine what data is relevant; recognizes inconsistencies and draws inferences from data to develop solutions and options.
Fabpro Polymers is an Equal Opportunity Employer
If you are an individual with a disability and require a reasonable accommodation to complete any part of the application process or are limited in the ability or unable to access or use this online application process and need an alternative method for applying, you may contact 620.532.4000 or HR@glpolymers.com for assistance.
All qualified applicants will receive consideration for employment without regard to race, color, religion, sex, sexual orientation, gender identity, national origin, disability, or status as a protected veteran. Applicants to and employees of this company are protected under Federal law from discrimination on several bases. Follow the links below to find out more.
Apply Online
---