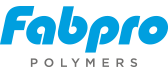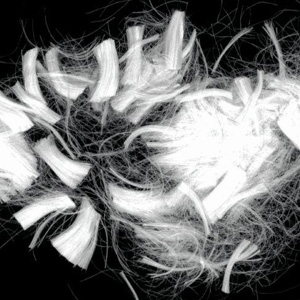 Ny-Lok™
Reduces plastic shrinkage and plastic settlement cracking.
Details
Product Description
FABPRO's NY-LOK™ Nylon Fibers are designed to control early cracking in concrete caused by plastic shrinkage, plastic settlement and thermal expansion and contraction. NY-LOK™ Fibers offer excellent finish-ability that will save time and reduce labor costs.
NY-LOK™ Nylon Fibers meet the requirements of ASTM C1116/C1116M "Standard Specification for Fiber-Reinforced Concrete" and the requirements of ICC ES AC32 Section 3.1.1 for plastic shrinkage reinforcement.
Features / Properties
Melting Point
490 - 510°F
Thermal / Electrical Conductivity
Low
Alkali & Acid Resistance
Excellent
Fiber Length
0.5" to 1.5"
---
ENGINEERING SPECIFICATIONS
Use only NY-LOK™ Fibers specifically designed and manufactured for use in concrete as secondary reinforcement. NY-LOK™ Fibers are for the control of cracking due to drying shrinkage, thermal expansion and contraction, lowered permeability, and increased impact, abrasion and shatter resistance. NY-LOK™ Fibers from FABPRO POLYMERS comply with applicable building codes and ASTM C1116/C1116M Section 4.1.3, Type III.
NY-LOK™ Nylon Fiber should be specified for use in concrete slabs:
To control bleed water
To reduce plastic shrinkage cracking
To increase abrasion resistance
To improve impact resistance
To reduce permeability
FABPRO POLYMERS' fibers are not intended to be used as a replacement for structural steel.
Guidelines for Use
DOSAGE
NY-LOK™ Fibers are typically added at a dosage rate of 1.0 lb/yd3 (0.6 kg/m3). Other dosages may be acceptable depending on the application, local specifications, and practices.
MIXING
NY-LOK™ Fibers are packaged in pre-measured, ready-for-use, degradable bags, designed to be introduced into the mix at any time before, during or after batching. Please follow proper mixing procedures as specified in ASTM C94/C94M. Standard practices detailed in ACI 302 for placing, finishing and curing concrete should be followed when using NY-LOK™ Fibers.
PACKAGING
NY-LOK™ Nylon Fibers are available in a variety of packaging options. The typical bag size is 1.0 lb (0.45 kg). Bags are packaged in ultra-durable boxes, palletized and stretch-wrapped with corner boards to prevent damage from shipping and handling.